EAU 2023
10-13 March 2023, Milano, Italy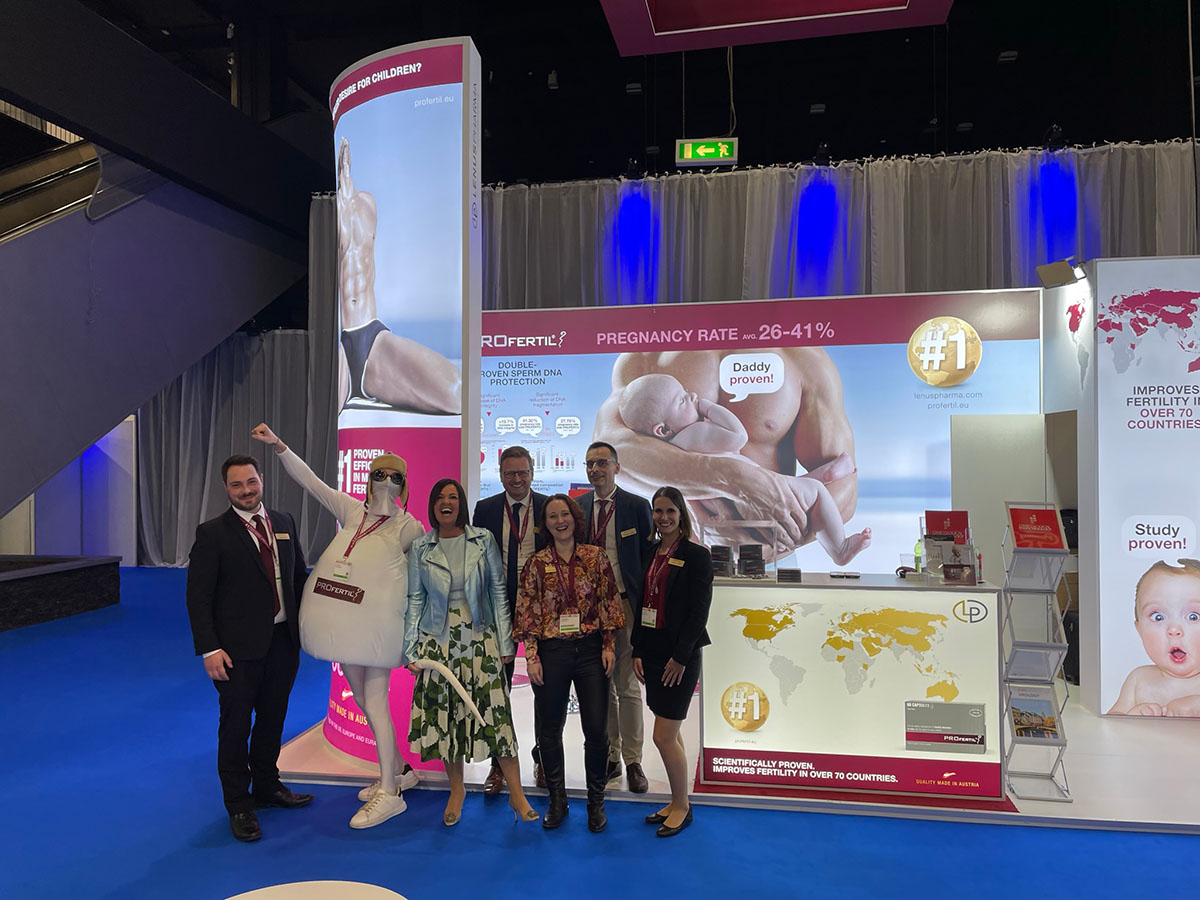 A new year, a familiar congress – EAU 2023!
This year we had the pleasure to present PROfertil® at the European Association of Urology 2023 Annual Meeting in beautiful Milan.
In addition to numerous interesting discussions with experts and leading healthcare professionals about PROfertil® and its already 8 clinical studies on the patented formulation, this year's highlight was the appearance of the PROfertil® mascot, which caused many smiling faces.